LOF Solar New Product Launch – New Forest Green 2015/06
[Hsinchu, Taiwan, Sep 10, 2015]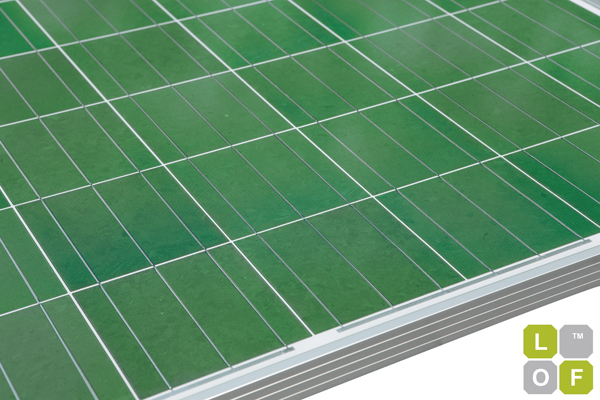 The colour solar cell leading company, LOF SOLAR, announce the launch of new product LOF News Forest Green. Striving to bring innovative product to the market, LOF synthesized this fresher green cell, especially for clients who demand more brightness. New samples had been submitted to customers for thorough testing.
"The previous forest green reminds us of a pine forest, while the new one reminds us of a bamboo forest – light and breezy" said LOF VP sales and marketing. Building a solar power plant with LOF new forest green in one's back yard, is like planting a bamboo forest producing green power. This new eye-catching green will be the best symbol for green energy.
LOF has devoted to the research and innovation of color solar cell since 2008. The company also provides design consultation services in the early stage. Creative ideas are often generated when color solar material meet new projects. With the launch of new product, it's expected to bring more aesthetic value to the photovoltaic buildings and landscape.
News source: LOF Solar Corp.