Let LOF Bring a Stylish Spot of Solar Color Into Your World 2020/07
[Hsinchu, Taiwan, Jul. 28, 2020]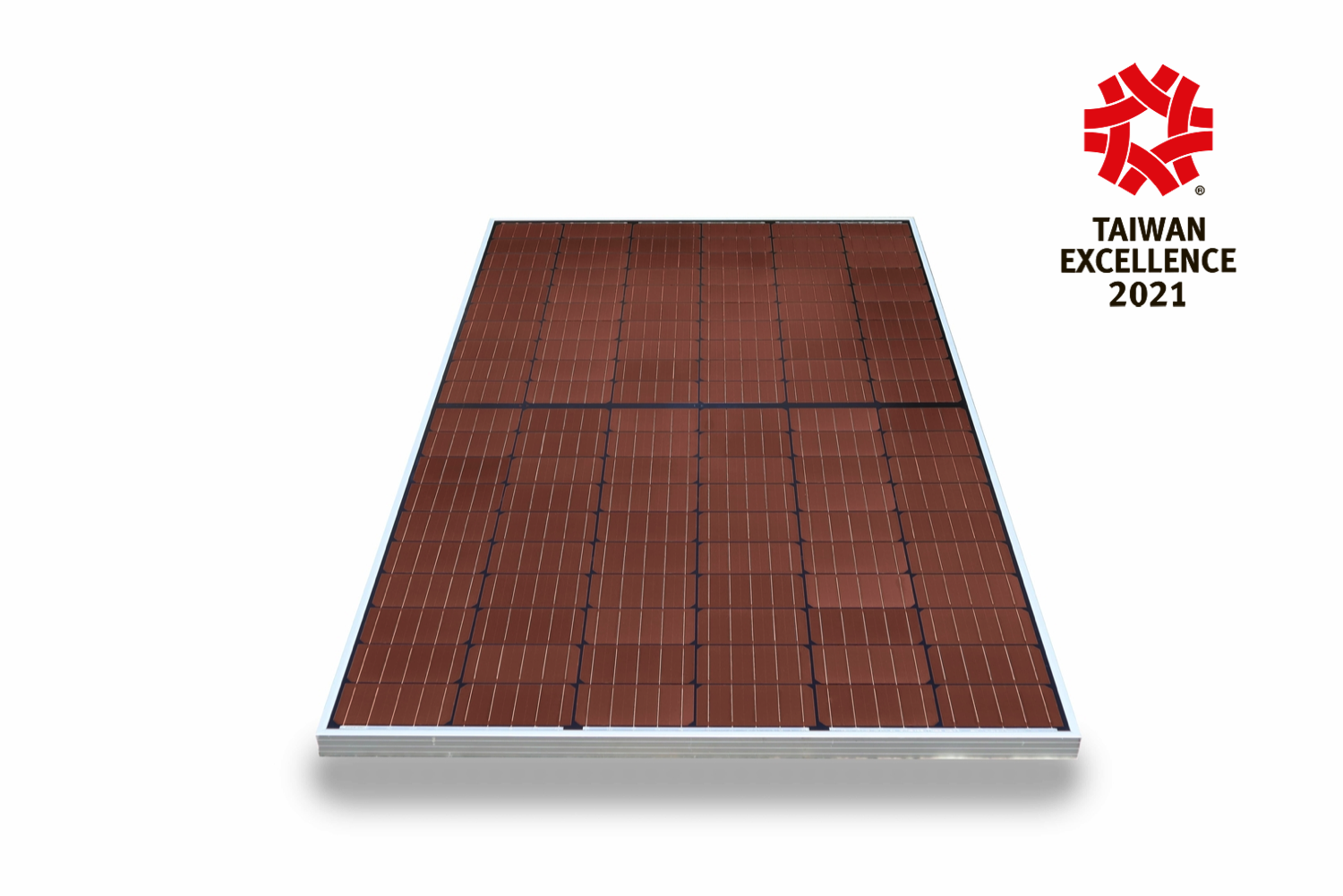 LOF Solar Corp. is a world-leading inventor, developer, and manufacturer of high-efficiency color solar cells, color solar panels and color BIPV. It is an innovative Energy, Manufacturing and Sustainability company that provides solutions to users who want both performance and style in solar panels.
With LOF's new solution, standard colorful cells are cut into two equal halves. The wattage produced per cell is halved and resistance losses on cell and module level are reduced to one quarter, after cutting the cell. The path of the generated current is shortened by dividing the modules, further reducing resistance losses.
LOF Solar is dedicated to making the world greener, more vibrant, and more colorful through Building-Integrated Photovoltaic (BIPV), and sees a tremendous opportunity in the traditional blue or black solar market. For the residential and commercial solar market, homeowners and business owners have more options when it comes to applying rooftops for sustainable energy. A balance of performance and style can be achieved through this new product.
The recent trend of sustainable energy, environment protection, and zero energy building will be beneficial to LOF Solar in terms of solar energy demand and building-integrated photovoltaic demand.
Top Competitive Advantages:
• Enhance output performance by reducing electrical resistance, while maintaining a colorful appearance
• Halved current to decrease module temperatures
• Reduced risk of hot spot effect and reduce the adverse impact of shadowing effect
"We are proud to announce that a high efficiency mono color solar panel is ready to market. For the homeowner, it can improve the investment of return and satisfy the aesthetics taste of them. For those looking for an optimization between a stylish solar solution and a high performer, the newly launched colorful mono half-cut panel is the one," said Katherine Chuang, Vice President of Sales and Marketing.

About LOF Solar Corporation
Since 2008, LOF Solar has been a world-leading inventor, developer, and manufacturer of high-efficiency color solar cells. LOF solar is also a tribute to Prof. J.J. Loferski, a solar pioneer, who was a great teacher and inspiration to LOF's founder when he studied at Brown University in USA. Each day, LOF is devoted to making the world greener, merrier and prettier via colorful building-integrated photovoltaic (BIPV) solution. Visit http://www.lofsolar.com for more information.