LOF Sparkling Gold Solar Cell Designed into the London Kingsgate House 2014/07
[Hsinchu, Taiwan, July 4, 2014]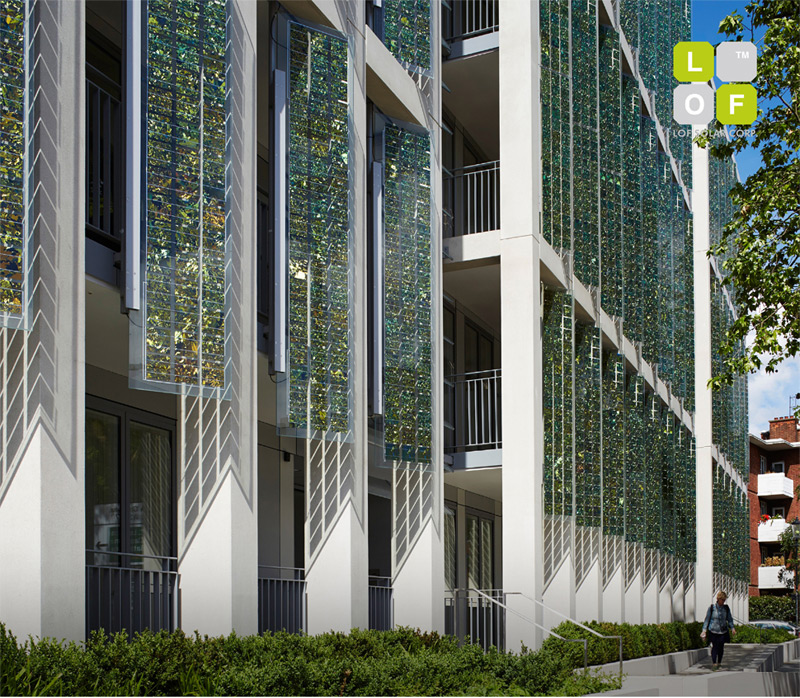 The London Kingsgate House had installed colour solar panels with LOF Sparkling Gold solar C-Cell inside. Designed by the Brittan architect firm Horden Cherry Lee, this building is the winner of PEFC ( Programme for the Endorsement of Forest Certification) and UK national Sustainable Home Level 4. This renewal residence on the King's road is a valuable addition to the Royal Borough of Kensington and Chelsea, one of the high-priced property area in central London.
This BIPV project is the first major building project in the world to be PEFC certified. It has been short-listed for Sustainable New Housing Project of the Year, at the 2014 Sustainable Housing Awards. The solar panels were integrated as the shutters of the building. LOF Sparkling Gold solar cells are assembled into 19x3 arrays with double glasses module. The modules run vertically down the front of the building. The PV cells generate 29kw output and help shade the buildings from the sun. The result is an eco-friendly living wall.
'Kingsgate House is an excellent example of what can be done working with the right team and a little imagination." said the Head of development and sustainability of UK Catalyst Housing. This BIPV project can produce 60 kwh every day and provide 21% electrical power of residential building. Due to the PV system, it can reduce carbon emissions by 14.5 tons of CO2 per year.
News source: LOF Solar Corp.
World's Tallest Color BIPV Skyscraper, ISP bank HQ, with LOF Stone Elegance 2014/05
[Hsinchu, Taiwan, 2014]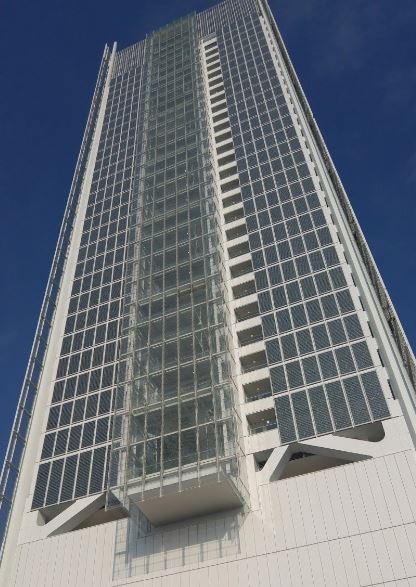 LOF's acclaimed Marble series Stone Elegance is designed into a skyscraper by a famous Italian architect. His work consistently focuses on the artistic and technical details of architecture. The building is described as a "bioclimatic building", naturally ventilated and cooled. The Stone Elegance photovoltaic panels that cover the southern façade of the bank headquarter will generate 185kw power.
News source: LOF Solar Corp.
PDF download : ISP headquarter skyscraper in Italy_LOF.pdf